Vehicle Wraps are a great way to create stunning, eye-catching advertisements for your business or brand on vans or cars as well as stand out visual graphics.
We wrap with two processes. The first is full colour printed vinyl which is laminated and heat stretched to the contours of your vehicle, the second method is solid cast colour vinyl that is applied in the same way. We use top quality Hexis materials and the vinyl is graded at 5-7 years. We can perform full colour changes to panels, or part wraps.
Get an extra 10% off during May on vehicle wraps so order now and brighten up your motor!
An example of a printed full colour vehicle wrap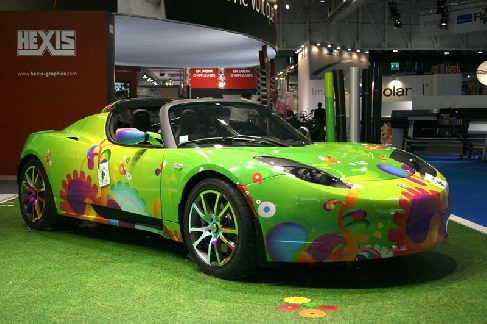 An example of a cast single colour change vehicle wrap