Litho Print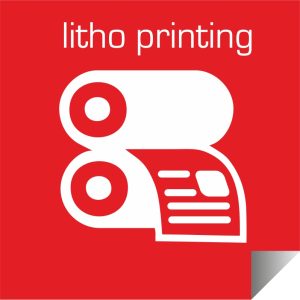 Digiprint utilise the Lithographic printing process generally for longer print runs to bring you consistency in quality, great affordable print and a wider range of printed items for promotion and marketing purposes.
Our Litho presses are the 'greenest' available and we print Leaflets, Flyers, Postcards, Folders, Booklets, Tent Cards, Menus and brochures for businesses or individuals in vast numbers. Printing is our core business and we have nearly 30 years of experience in this process.
Our Litho printing process does take a little longer than digital printing as we work on group colour by running your printing next to several other customers orders on larger sheets. This reduces waste, set-up time and printing time giving you the most economically priced printing we can.
Litho Premium and Speciality Range:
A definitive list of every Litho and some extra digital printed products all available through our partners printing.com. This is our extended range and also our most premium print quality service. We use stochastic fine dot litho plates and colour matching software to bring you the best quality printing available anywhere guaranteed. Extra benefits of this service include a pre-print proof check option and fast delivery upgrade options.
Access our Premium and Speciality Range at:   
Quality, Economy and Environmentally assured:
Digiprint utilise finishing equipment that includes: state of the art laminators, booklet making machines, round cornering technology, creasing, perforating and folding, and even gluing and padding. Therefore you can expect both the highest quality print and fantastic finishing tailored to your requirements.
Our paper is sourced from Forest Stewardship Council certified suppliers and manufactured using environmentally sustainable procedures. Our lithographic printer inks are entirely vegetable based and our digital presses use dry toner based inks and are naturally 'green'.
Our waste paper and used rags are all recycled. We also recycle any liquid waste we produce. Hence every aspect of our business is geared toward environmental sustainability. You can purchase knowing you'll receive the 'greenest' and most ethical print products available.
No products were found matching your selection.