Canvas Prints are a great cost effective way to bring colour, design and interest to bland office walls, homes and shops.
Our customers love the fact that digisigns have both in-house canvas printing to real cotton material and in-house custom stretching over kiln dried chunky wooden frames.

Our canvas range starts from a simple A4 size and goes right up to A0 in size for huge impact. We produce professional canvases for local artists including some of the most popular Bath artists that are sold in shops and stalls all over the city for short limited edition canvas runs.
One of our customers creates stunning images of world maps and we produce special canvas prints for his customers on a very regular basis. The results are amazing and as you can see below the quality is of retail class.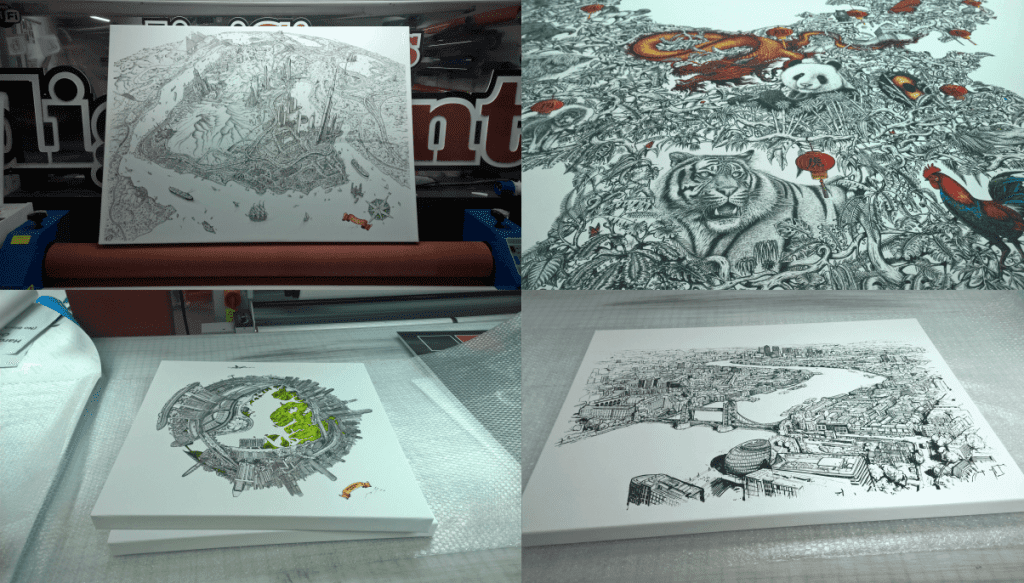 We have an A2 canvas on offer this month for just £40+vat reduced from £50 so you can save and improve the look of your walls throughout May.