Banner Printing services at Nettl Digiprint.
Want to draw attention to the promotion on your building, or at a sporting event? You can't beat PVC Banners. With a 3 year UV and water resistant durability they are perfect for indoor and outdoor use. These banners have welded hems and include the option of eyelets and cable ties for easy hanging at no extra charge.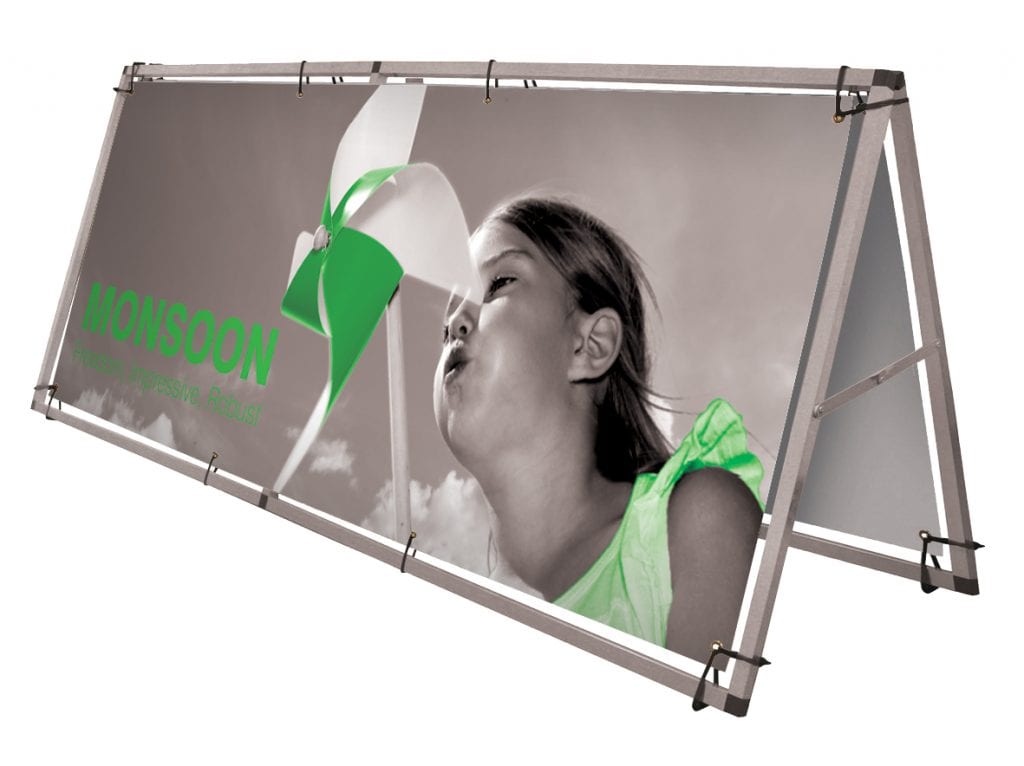 Great for events and one off promotions banner printing is cost effective. We can also recycle your banners as well so they are eco friendly. We print banners using our state-of-the-art HP Latex ink printers. They are eco-friendly and produce no VOC's into the air. The inks used are also fully water proof and UV safe with a guaranteed 3 years external use.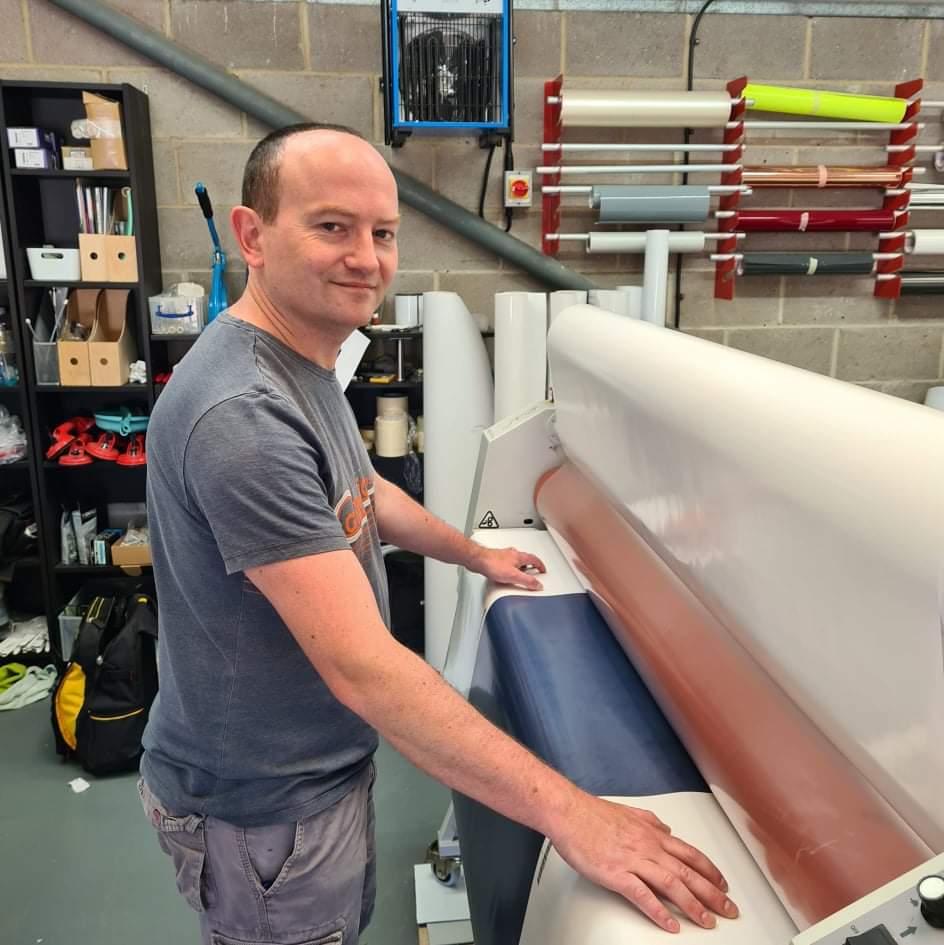 Printed in-house at our purpose built signs and display unit at Bumpers Farm in Chippenham by our very own signs master Alan. We can print banners in as little as 24 hours from your print ready artwork. You can also ask one of our designers to set everything up for you to get the best impact.
Materials available
When promoting at events, "standard material" is sure to do the trick. Made with a reinforced PVC material, that is sturdier than the budget material found online. It combines both aesthetic and practical qualities, making it a cost-effective advertisement for your business. Printed banners made with this material will have a sharp and striking quality, with waterproof properties making them suitable for both in or outside.
PVC Free Material
We can also print banners using a PVC free material for Eco-friendly businesses. This 100% PVC free banner is recyclable under code 5. This is the best choice if you are looking to reduce your carbon footprint without sacrificing quality. Our recycled banners are suitable both for indoor and outdoor use.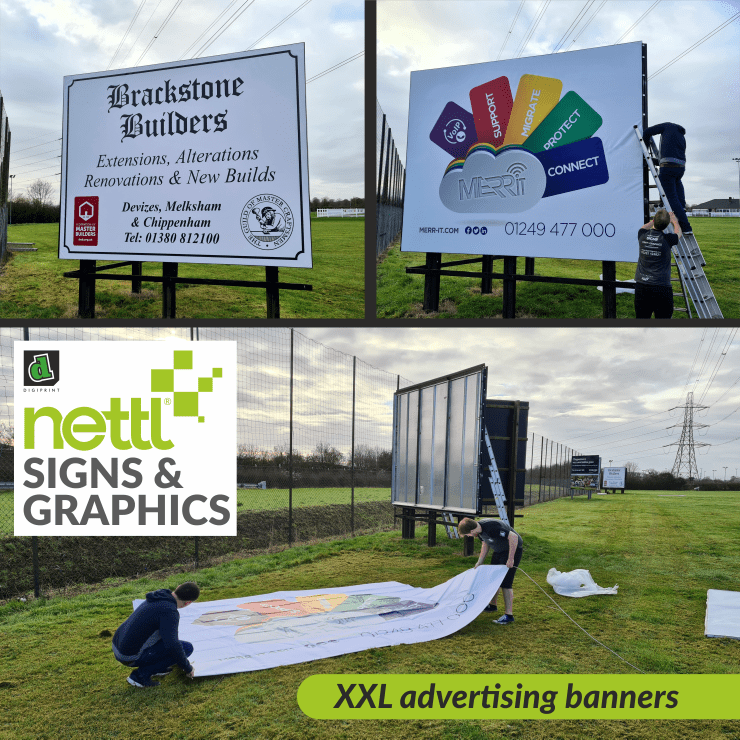 If you need to make a really big impact, we have an extra large banner printing service. We can attach Banners to frames, walls, poles, fences and backlit displays.
Our PVC banners are durable and lightweight, but if you need to display them temporarily or at an outdoor event, ask about our temporary banner frames that are portable and easily assembled. We can also supply bungees, straps, rope or zip ties and are really quick to set up and take down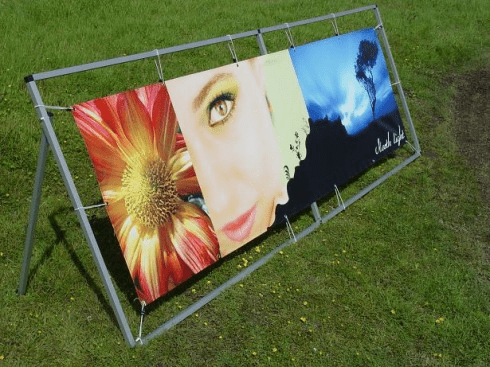 Whatever size, quantity or configuration you need, our bespoke banner printing service will get your message seen. Pop in-store or email our teams to get information and advice. You can also order online with our bespoke banner printing calculator for instant quotes and easy online ordering.
https://shop.digiprintgroup.com/product-price-grid/banners-pvc