Looking for Printers in Chippenham? well you have found us!
We are a local independent business servicing Chippenham and surrounding areas to supply print, design, websites, signs and exhibition displays. If you need a printer in Chippenham look no further.
WE ARE NETTL
@ DIGIPRINT PRINTERS IN CHIPPENHAM
Digiprint have been established for over 30 years, since 1987!
Located in the heart of the beautiful Town of Chippenham, our team's backgrounds are varied which underpin our knowledge and proficiency of the fast paced digital market we have evolved into today.
We are proud to say we have, and continue to work with, some of Britains leading businesses and organisations, using the latest in digital print and finishing equipment.
Combine this with a tight knit team in Chippenham, each with a wealth of knowledge in their own fields and you can rest assured you and your business are in safe hands.
Looking for printers in Chippenham? you found us! 
Image is everything in the world of business! Getting things right from the start is now more important than ever with increased competition and price wars, your company has to stand out from the crowd to get noticed and therefore make that sale.
Online templates are a great time saving convenience and usually offer budget economy printing alongside but your efforts and spend is often wasted with run of the mill design and poor quality printing.
That's why at Nettl @ digiprint Chippenham we focus on getting the product right and fit for purpose with bespoke design, the best print quality available and a wider range of papers and services than most other print companies.
WHY WE ARE PRINTERS IN CHIPPENHAM
We offer a quality print and signage service that has managed to compete with the budget online printing companies for years and our customers keep coming back year after year.
The convenience of ordering online is great but what if you need some advice, support, ideas or just to actually see the product before pressing the button to print? and what happens if something goes wrong? Digiprint is convenient with 2 service and production centres in the South West plus the option to order online if you need to.
We combine the personal service and high street convenience with quality products and competitive pricing ensuring our continued growth.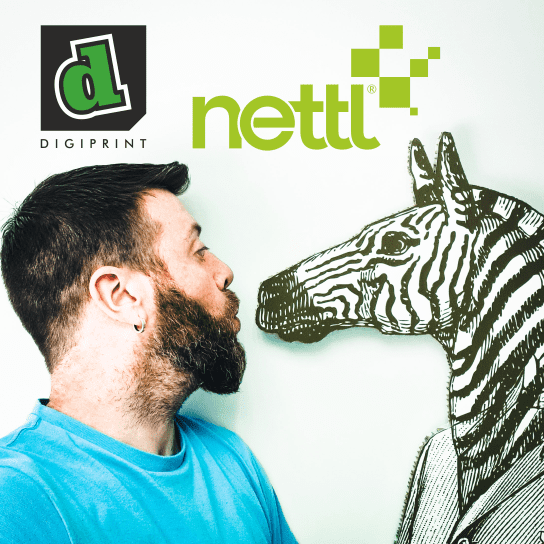 BEN GREGORY
GROUP DIRECTOR
MD of the digiprint group and Nettl of Bath. I have over 20 years experience within the digital design, print and signage industry and joined Nettl at digiprint back in 2002.
"I am a Jack of all trades! you can usually find me doing anything from designing new company branding or marketing campaigns, up a ladder fitting a sign to our customers business, designing a new website, Printing and designing new marketing media, maintaining the many print machines we have or walking the streets selling my wares"
You name it, I do it and I live the design and print industry to an obsessive extent. You've probably caught me fingering the menu at the local restaurant thinking about how I could have printed it better!
Book me for a personal Web, print or signs & display consultation over a coffee at our newly refurbished design studio in the heart of Bath City.
ALEX SYKES
DIGITAL STUDIO MANAGER
Alex has recently joined the Digiprint massive as the Studio Manager, His main role is to help build, develop, and maintain the already thriving customer relationships we have. Along with this he is taking over our social media by storm to help develop our ever-growing brand awareness.
Alex is an avid lover of coffee, and quite frankly any sort of pie-based product…. If there's pastry, he's in! So, you will often find him on his phone (Not playing candy crush promise!) or chugging back his 10th coffee!
"Customer care has always been a huge passion of mine, and helping us to reach out across a variety of platforms to stay in touch is so vital, so, if you see the man with the red glasses come and say hey! I wont bite promise!… unless you have cake.."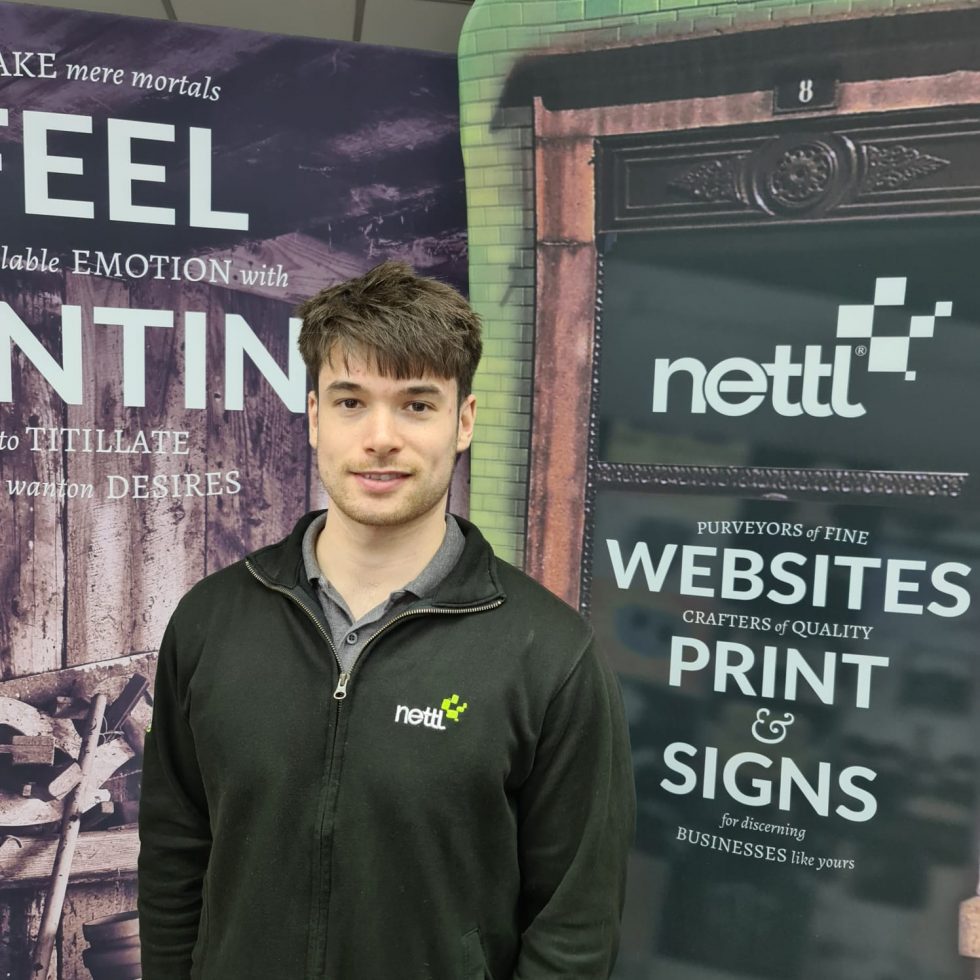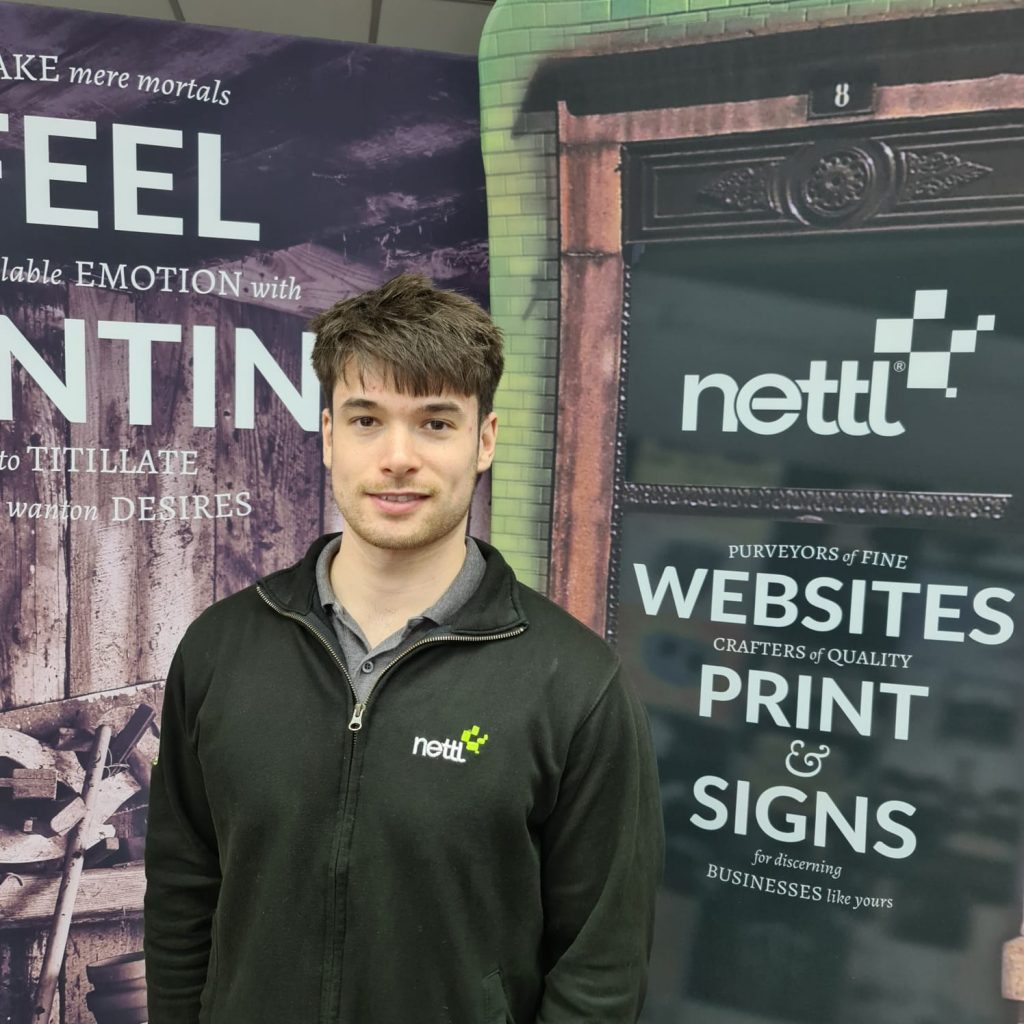 TOM BRANAGH
LEAD CREATIVE
Tom is the new kid on the block but don't let that put you off! He already has a huge skillset with design for Web, print and signs and leads the creative team in Chippenham.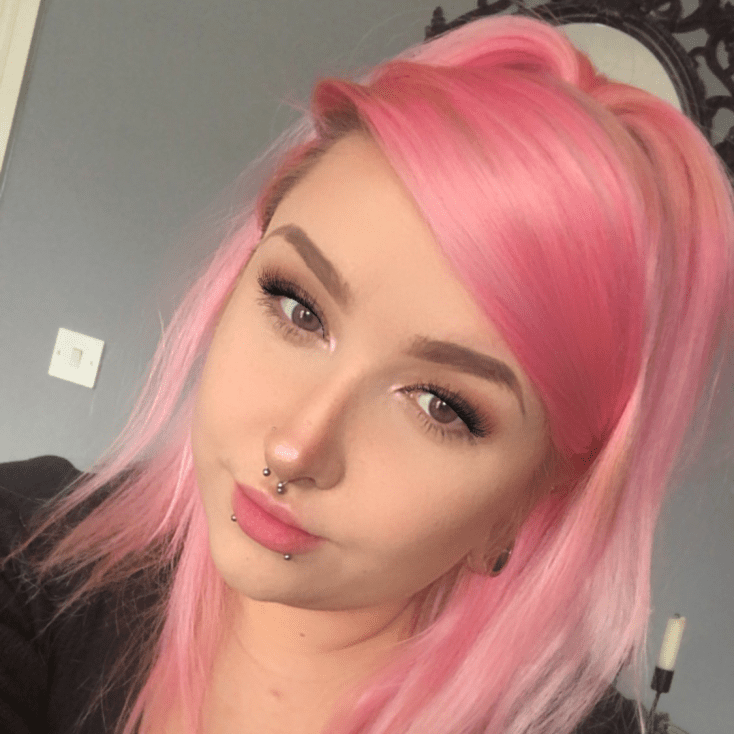 SOPHIE HAYMAN
LEAD CREATIVE
Sophie joined the digiprint team as an apprentice back in 2012 and now runs the front of house design studio in Chippenham. She knows everything there is to know about design and print.
"I love working with the wide variety of clients we have here, the opportunity to turn businesses existing branding and design into something special and distinctive that helps them get results is my daily aim.
I focus on communicating the clients 'design message' in the most effective, high quality way, for the best price point. Oh by the way, have I told you I love cats?"
Sophie will usually be your first port of call for web, design and printing and you can book a free consultation with her over a coffee at our new web studio in Chippenham.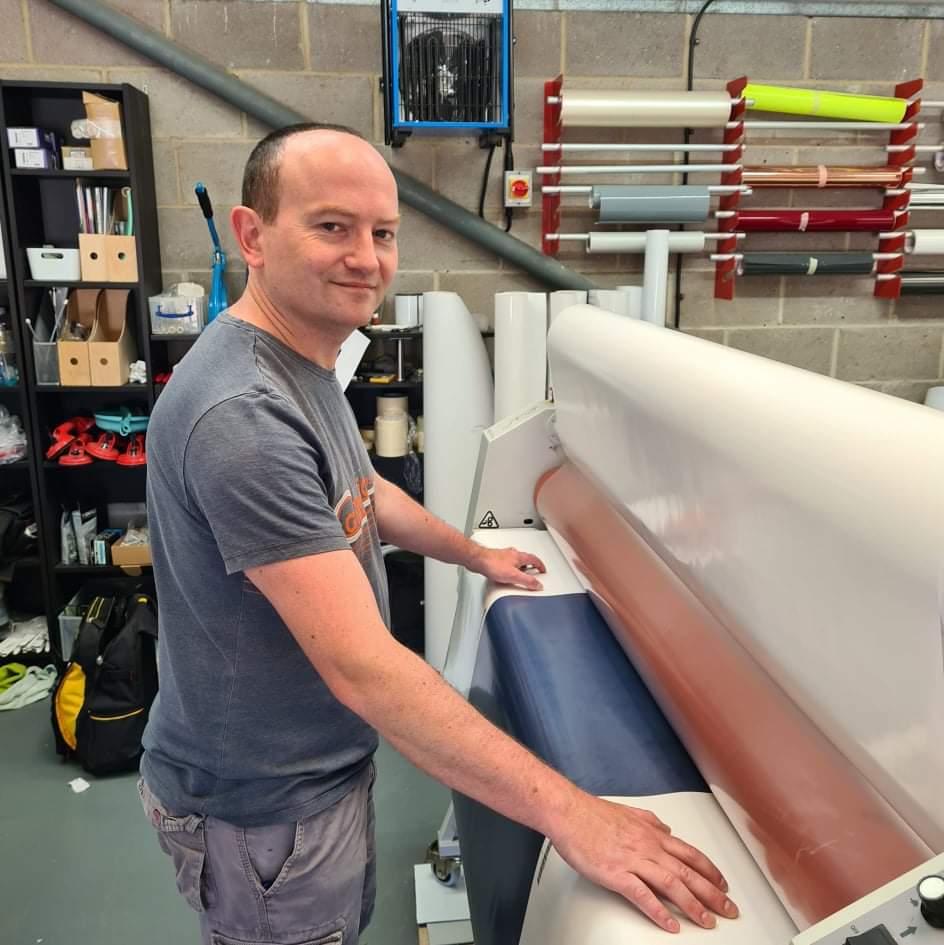 ALAN HAYNES
SIGN & GRAPHICS PRODUCTION MANAGER
Alan joined Nettl Signs & Graphics back in August 2020 mid pandemic. He has extensive experience in the sign/print industry for the last 24 years.
Alan manages our new sign production unit at Bumpers farm and as the production manager he makes and fits signs, carries out site visits, fits our vehicle livery and manages the sign production process and machines.
"Outside of work, I love spending time with my Wife and 2 Daughters. Favourite pastimes are travelling around the south coast and finding nice places to eat and have a beer or 2! Like most people I am a fond lover of Movies and Music (mainly indie and Light rock) I also like to read and have a mild obsession with Tolkien. I watch a bit of football, but my fav sport is cricket and have frequented many big matches over the years."
READY TO BOOST YOUR BUSINESS?
Get in touch with your local Nettl at Digiprint studio in Bath or Chippenham to take your Web, Print and Signs to the next level
Studio Address:
29 Southgate Street
Southgate
Bath. BA1 1TP
Studio Opening Times:
Monday - Friday 9am - 5pm
Saturday/Sunday CLOSED
Nettl at Digiprint CHIPPENHAM
Studio Address:
5B New Road
Chippenham
Wiltshire. SN15 1EL
Studio Opening Times:
Monday - Friday 9am - 5pm
Saturday/Sunday CLOSED
Nettl Signs & Graphics CHIPPENHAM
Studio Address:
Unit B5 Ashville Court
Methuen Industrial Estate
Chippenham. Wiltshire. SN14 0ZE
Studio Opening Times:
Monday - Friday 9am - 5pm
Saturday/Sunday CLOSED
Over 15 years you have always exceeded our expectations with high quality, economic prices and prompt service. I never need to worry about the work I place with Digiprint Bath.
Address
BATH: 29 Southgate Street
CHIPPENHAM: 5 New Road
Signs: B5 Ashville Court, Chippenham
Call Us
Bath: 01225 424821
Chippenham: 01249 655778
Signs: 01249 655338