Why Choose Nettl at Digiprint to Design & Host Your Website?
With so many options to choose from, why choose to go independent?
GoDaddy, WIX, Shopify, WordPress and so many more! The possibilities are pretty endless… but what can we offer you that these sites just can't?
Well for starters, we have a fantastic in house design team who will work closely with you in creating your dream website. You'll also have the ability to speak to a real human who gets you and your vision and when things go a bit topsy turvy our excellent in-house designers will be on hand to quickly fix any issues you might be experiencing.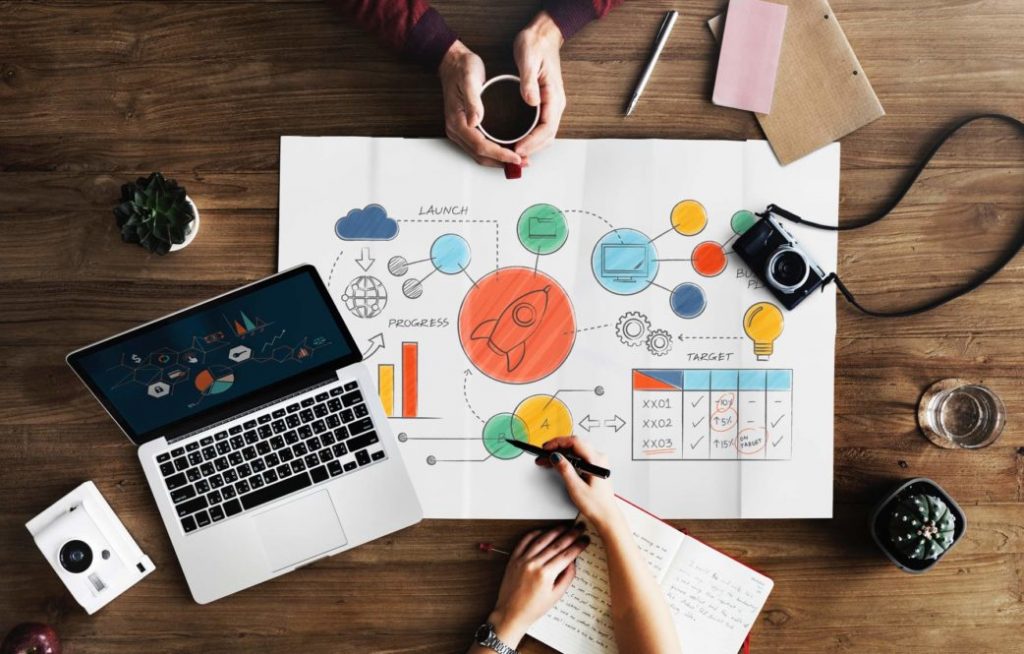 "But what if I want to make my own changes?"
We hear ya loud and clear!
When we design your website, you'll have a minimum of an hours training on how to navigate the back end of your website, how to make basic changes, like swap an image, add a blog, manage inventory and much more.
We won't give you the keys to your new pride and joy straight away, hiccups can… and have happened so we'll make sure you're 100% confident before taking the wheel!
Plus, we make sure your site stays up to date and our team is ready to make changes for you on the fly whenever you need them…
We've been creating websites for a while now for companies based all over the country, big and small. We believe in starting small especially if you're just starting out. We can create a simple yet beautiful 1 page brochure site with a contact page and all the goodies you want to share within a few hours. Even if you don't have the content of your webpage at the ready, worry not my good friends. We're pretty great at picking up the tone of voice to use for your company as we know how important it is that your site looks and sounds unique to your new and most loyal customers.
Your website needs to be viewed as your flagship shop front. Generally speaking most potential customers will head to your website, either for contact information or information on how to find you. They'll want to know a little more about you and your business, and you wouldn't have a shoddy shop front that doesn't look attractive right? So, don't let your website appear the same way. It needs to be an extension of you, your brand and your message. What do you want your customers first impressions to be of you?
Now more than ever having a responsive and beautifully designed website is so important. Over the last couple of years during the pandemic shoppers have turned to online shopping and are more intuitive to poor design more than ever before. So don't let your website lose you potential business!
I've mentioned here that not only do we design websites, but we also host your websites too. This means for a monthly hosting fee we maintain your site, ensure you have a registered domain with SSL certification (super important by the way) and access to our teams support. We also have a whole host of extra goodies too that can be a part of your initial proposal or explored later. These include SEO packages and Social Media packages to help drive both organic and paid reaches to new customers.
All our websites are securely hosted on Amazon based servers, these servers are regularly backed up, super secure and offer better website stability.
Essentially chums, you're never left to this on your own. We know running your own business is hard work, and your time is money… so let us take care of this for you.
"Surely going independent makes it more expensive?"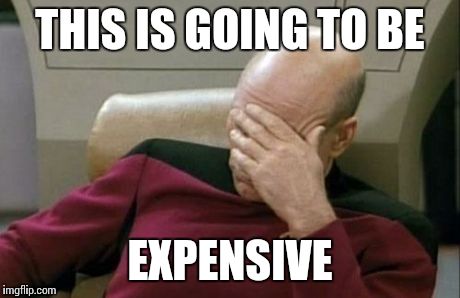 Not necessarily, we charge for the initial build of your site, and then after there is a monthly hosting fee which includes small changes, domain hosting, SSL certification and basic site maintenance. This starts at £19+VAT per month.
We have no hidden fees and we are always completely transparent on any extra costs that may occur during the initial build of the website. This can sometimes happen when plans or designs change or the need and functionality of the site changes.
Our site plans start from £399+VAT for a simple brochure site to get you started and out to the world wide web! For larger sites we don't need the entire balance upfront. You can pay in up to three instalments, each instalment is required at certain stages of the site's development. So there is absolutely no rush!
Have we wet your whistle on websites? Why not set up a meeting with our website gurus in Chippenham. You can do this over the phone, zoom or in person whatever best works for you!
READY TO BOOST YOUR BUSINESS?
Get in touch with your local Nettl at Digiprint studio in Bath or Chippenham to take your Web, Print and Signs to the next level
Studio Address:
29 Southgate Street
Southgate
Bath. BA1 1TP
Studio Opening Times:
Monday - Friday 9am - 5pm
Saturday/Sunday CLOSED
Nettl at Digiprint CHIPPENHAM
Studio Address:
5B New Road
Chippenham
Wiltshire. SN15 1EL
Studio Opening Times:
Monday - Friday 9am - 5pm
Saturday/Sunday CLOSED
Nettl Signs & Graphics CHIPPENHAM
Studio Address:
Unit B5 Ashville Court
Methuen Industrial Estate
Chippenham. Wiltshire. SN14 0ZE
Studio Opening Times:
Monday - Friday 9am - 5pm
Saturday/Sunday CLOSED
Over 15 years you have always exceeded our expectations with high quality, economic prices and prompt service. I never need to worry about the work I place with Digiprint Bath.
Subscribe to Our Newsletter
We would love to keep in touch with you and give you a little nudge every now and then to tell you about new products and monthly offers.
Address
BATH: 29 Southgate Street
CHIPPENHAM: 5 New Road
Signs: B5 Ashville Court, Chippenham
Call Us
Bath: 01225 424821
Chippenham: 01249 655778
Signs: 01249 655338