Back on Roald Dahl Day, we challenged primary school students to design a bookmark inspired by their favourite fiction or Roald Dahl novel. The winner would win their creation being made into an actual bookmark for the entire school to enjoy.
Before announcing the winners, we would just like to say thank you to everyone to sent in their entry. We were so happy to receive so many wonderful entries that were full of colour and creativity. There were so many marvellous designs that the Digiprint Nettl team couldn't pick just one! After lots of deliberation we finally picked our top creations.
Martha from Redlands Primary School
Martha's design took stand-out elements from several Roald Dahl novels. The team loved the simple yet effective design which focused on making these specific components pop.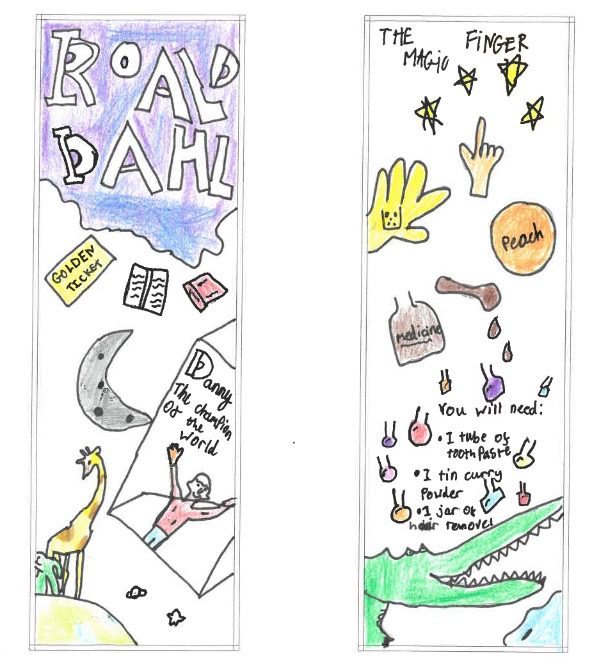 Tomass from Redlands Primary School
Tomass's bookmark was inspired by The Wizard of Oz. Our team was impressed with the bold colours that capture the wonderful world of Oz.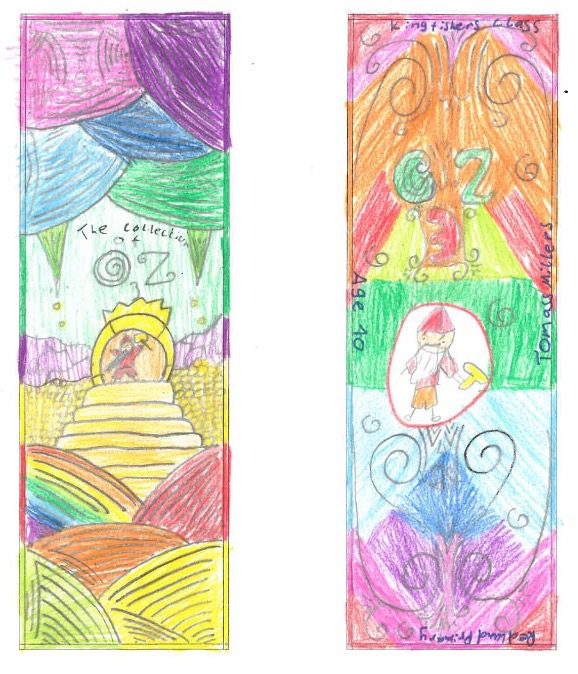 Honourable mention – Elle from Redlands Primary School
Her design was inspired by the Netflix original series, Stranger Things. As well as being a favourite series among the team, the bookmark captured many elements of the series.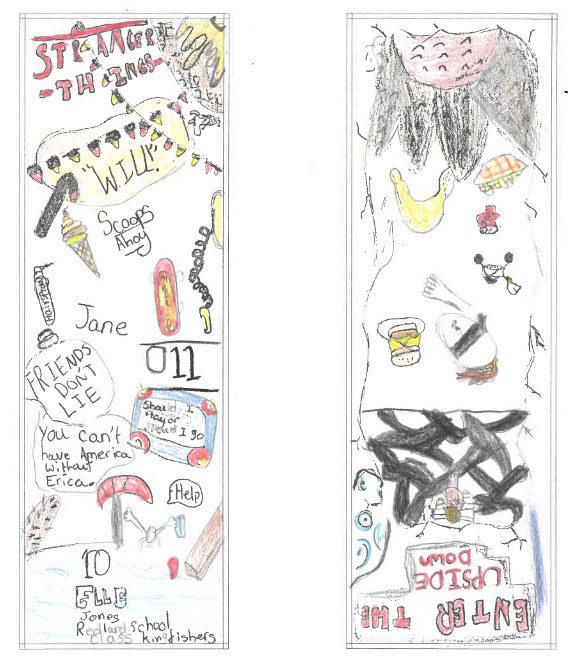 Digiprint Nettl owner, Ben Gregory, was originally inspired to launch this competition because he 'grew up reading Roald Dahl books'. He goes onto say that 'it always inspired me to be creative.'. Concluding that 'in times like these, it's great to be able to inspire creativity in the next generation.' and states that he is looking forward to seeing other imaginative designs in future competitions.
Are you looking to print out your own design for a friend or family? We've got a plethora of services where you can display your creation on almost anything! Take a look at our online shop or contact a member of our team for more information.