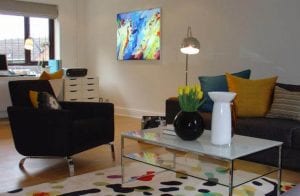 Light boxes are perfect for displaying your sales and offers in-store or to highlight products, services or images with bright eye-catching designs.
We us light boxes in our window for displays and to promote during the evening with stand out backlit images. They really do work when dark compared to unlit posters or displays plus they can help with visibility in darker corridors or shops increasing attention by over 50%.
We deal with the UK's best light box manufacturer.
We offer 3 basic models of changeable graphic LED Light Box:
20mm This is our cutting edge model. Featuring an "easy change" clear PVC cover held to in place with mag tape to both vertical edges. The extreme low depth is achieved via our 10mm Technic LED Light Panel forming the core of the light box. A 15mm black border laminated to the reverse of the PVC prevents hot spots appearing on the image creating a frameless effect.
60mm Our most popular model, the 60mm slim light box is powered by backlighting for a real punch of clean white light to images. With the face and returns bonded from 5mm acrylic, the finishing quality and durability of this product is impressive.
120mm This delivers similar even and long lasting LED illumination as the other models for a fraction of the cost.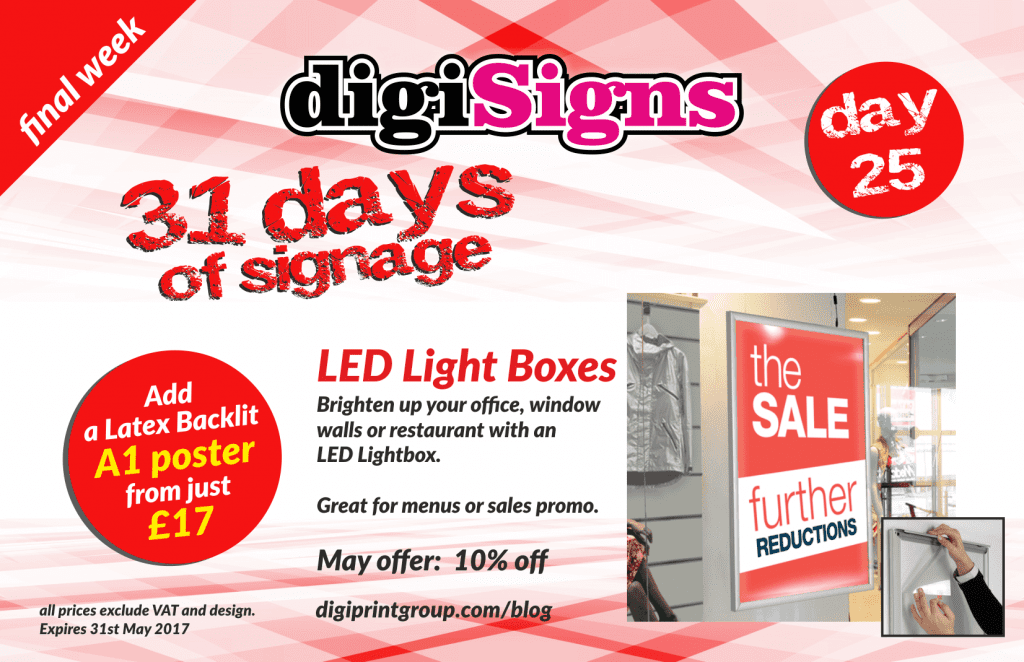 We also have a new range of fabric faced light box frames:
Our Ultra slim fabric faced light boxes are available from only 27mm in depth and range in size up to an impressive 3m in height and 50m in length, all with edge to edge even illumination.
The graphic is printed onto a stretch fabric and secured in posistion by a silicone strips ideal for quick and easy replacement. This is illuminated by an LED Light Panel, LED Matrix Panel or Flourescent tubes.
This is ideal for retail environments where high impact, easy to change, cost effective graphics are of major importance.
Freestanding, wall mounted, hanging, double sided, framed, curved and custom builds are all available.